WHERE WE ARE
We grow land on the Florentine hills.
All our products come from the cultivation of three agricultural areas, included in the Municipality of Pontassieve, a few kilometers from Florence. All our crops are certified ORGANIC (BIO).
Podere Il Pino - the farm center.
Where the Gramigna is born.
It was 1990, when Renata and her family went to live at the Pino, a peasant house overlooking the Arno valley and the Sieci town, a few kilometers east of Florence. The Podere del Pino, from the 3.5 hectares of 1990, has expanded to 8.5 hectares today, largely covered by new planting of vines and, above all, olive trees (here we grow 2,000 plants). The Pino farm house has become the GRAMIGNA farm center, where you can meet Renata, taste and buy our products.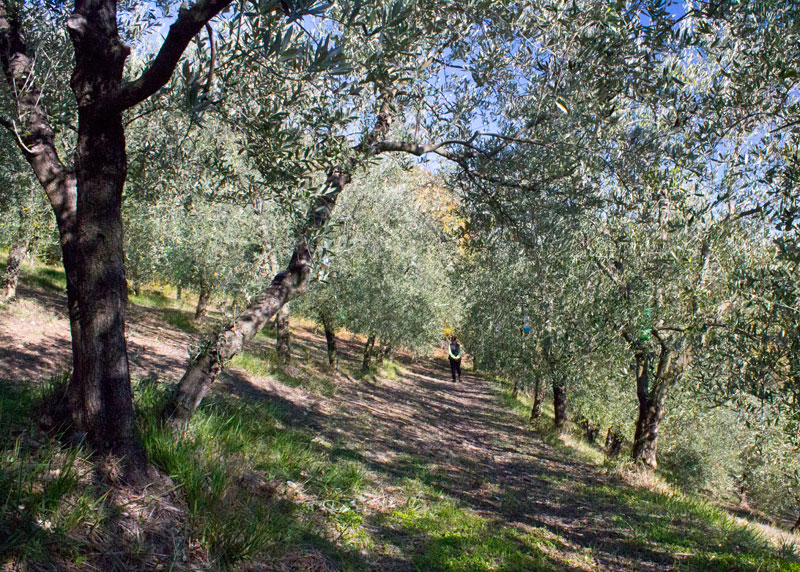 How to reach the farm center.
Starting from Florence, you have to reach the East area, where the State Road 67 starts, in the direction of Girone, Compiobbi, Sieci.
From the eastern outskirts of Florence (via Generale C. A. dalla Chiesa) are 8.5 km that are covered in 14 minutes. Before arriving in Sieci, take the road tunnel to Monteloro on the left, but pay attention, then turn right immediately to go up towards the business center along the steep asphalt road.
Have the courtesy to call us first, so you can check the availability of products and the time of service.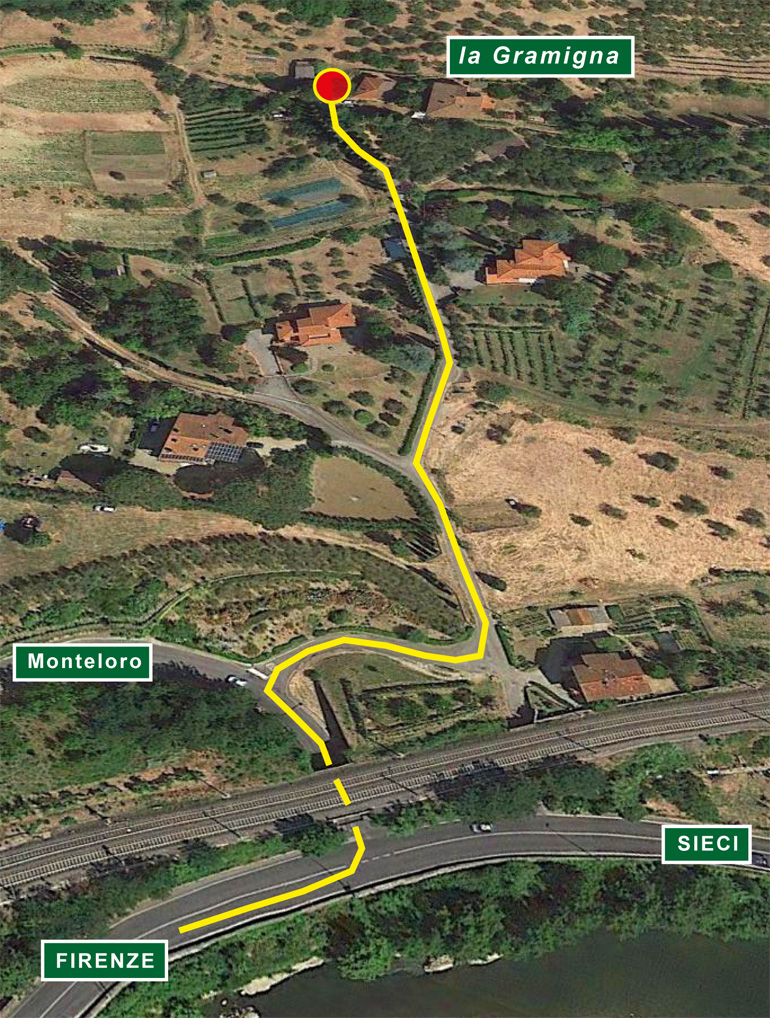 Cafaggio di Sopra
Our farm holidays house.
In the year 2000 we opened a farm holidays house in Cafaggio di Sopra, on the nearby hill of Montefiesole. Around the beautiful farmhouse, with medieval origins, 4 hectares of land are covered by woods and a few fields, where we grow 100 olive trees. The position, on the ridge at over 400 m altitude, exposure to the sun and the wind, the calcareous soil, contribute to producing a high quality olive oil for aroma and taste.
www.cafaggiodisopra.it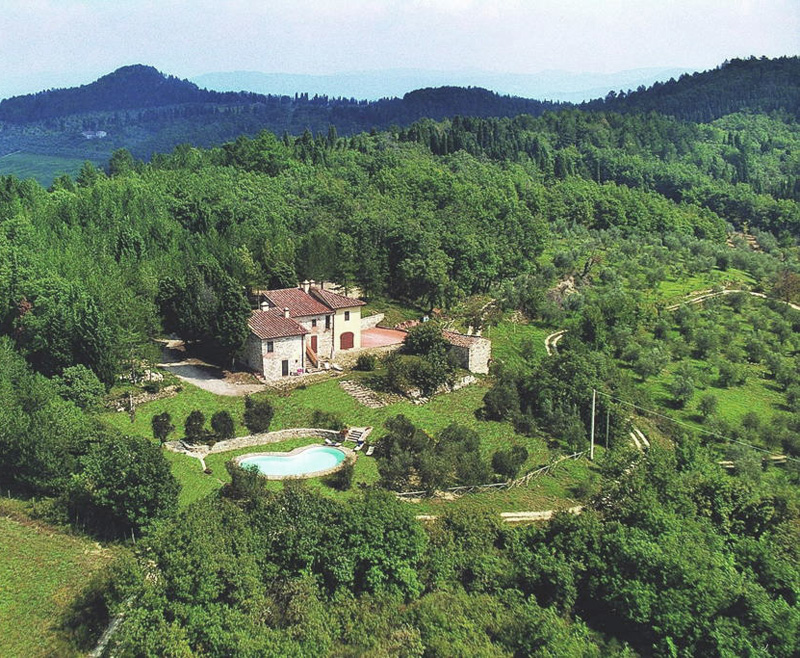 The land of Monteloro
New and old olive groves.
In 2016 the farm acquired 11 hectares on the Monteloro plateau, which had also been abandoned for some years. Cleaned and recovered the existing olive groves, they have thanked us by producing olives of excellent quality. The position of the land, at over 400 m above sea level and near the ridge, is particularly favorable to the cultivation of the olive tree, which we are committed to developing under the organic regime. At the end of 2018 we will grow about 2,800 olive trees here.
In the image part of the land with new plants.